Liver Cancer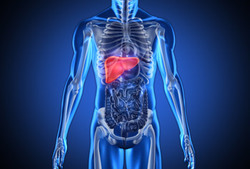 All Rights Reserved
Learn about the risk factors and what can be done to prevent this disease. In some cases, liver cancer is a primary cancer; in other cases, what started as another type of cancer has spread to the liver. After a liver cancer diagnosis, you'll want to understand the diagnosis and learn what to expect during treatment, including how to manage symptoms and side effects.
Signs and Symptoms of Liver Cancer
What's the Prognosis With a Liver Cancer Diagnosis?
Treating Liver Cancer
How Can I Deal With Swelling Legs Resulting From Cancer?
Are There Foods That Can Help With Treating Liver Cancer?
How Long Will Chemoembolization Last?
Caregiving at Home
Long-Term Residential Care