Fibromyalgia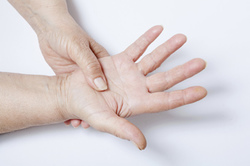 All Rights Reserved
Fibromyalgia is a common syndrome in which a person has long-term, body-wide pain and tenderness in the joints, muscles, tendons, and other soft tissues. Fibromyalgia has also been linked to fatigue, sleep problems, headaches, depression, and anxiety.
Signs and Symptoms of Fibromyalgia
Symptoms of Fibromyalgia?
Causes of Fibromyalgia
Treatment of Fibromyalgia
Can I Get Help to Pay For a Caregiver?
Questions About Fibromyalgia
Caregiving at Home
Long-Term Residential Care