Falls and Dementia Solution Center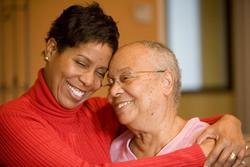 People with dementia fall more often and have more trouble reporting pain and injury. Choose the category below that best matches your needs right now.
Tip: Superhero Caregivers: 3 Ways to Give Yourself a Break
Dementia caregivers often don't know how to let anyone else give them support. How to help yourself accept help.
read more