Epilepsy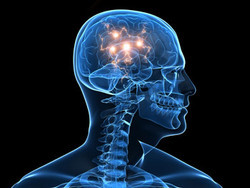 Epilepsy is a brain disorder in which a person has repeated seizures (convulsions) over time. Seizures are episodes of disturbed brain activity that cause changes in attention or behavior.
Tip: Tip: Don't Automatically Blame a Physical Crisis for Depression Symptoms
Too often, apathy and a lack of appetite are written off as complications of the health disorder or crisis a loved one is experiencing: "Oh, it's just the stroke." Or, "Well, he's just getting older." Find out about a commonly overlooked cause.
read more