Diabetes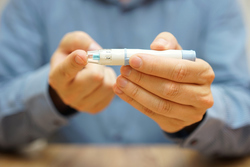 Type 2 diabetes touches many lives but is particularly prevalent among older, overweight, sedentary adults. Fortunately, this chronic disorder can often be managed through lifestyle changes in combination with medication and regular health checks. But left untreated or poorly managed, diabetes can cause numerous health problems.
Tip: Easier Injecting With Insulin Pens
Insulin pens -- which look, as their name suggests, like a large pen or marker -- are often the insulin-injecting device of choice because they're con...
read more