Cold and Flu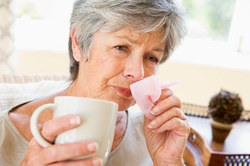 Find out about flu shots, the latest on swine flu , what to do when a cold just won't go away , and the signs that you need to seek medical attention . Plus: Get answers to frequently asked health questions .
Tip: Flu Shot Could Cut Cardiovascular Risks
Believe it or not, a yearly flu shot might help prevent a stroke or heart attack. Several different groups of researchers have reported that the influ...
read more