Clinical Depression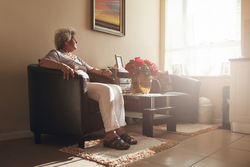 Depression may be described as feeling sad, blue, unhappy, miserable, or down in the dumps. Most of us feel this way at one time or another for short periods. Find out the causes, signs and symptoms, treatments, and common questions about depression.
Tip: Tip: Don't Automatically Blame a Physical Crisis for Depression Symptoms
Too often, apathy and a lack of appetite are written off as complications of the health disorder or crisis a loved one is experiencing: "Oh, it's just the stroke." Or, "Well, he's just getting older." Find out about a commonly overlooked cause.
read more