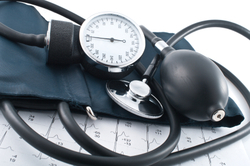 The information below is designed to help you understand what your latest blood pressure readings may mean for your health -- and to provide tips on what you can do to get or keep your blood pressure in a healthy zone.
NOTE: This information isn't a substitute for medical advice provided by your doctor. If you think you might have hypertension or pre-hypertension, be sure to discuss your blood pressure concerns with a doctor or nurse, who can help you factor in other important information, such as other medical problems you may have. In particular, the information below and in the related links may not always apply to those who are very old, very frail, or have multiple chronic medical conditions. View the full blood pressure chart.
What a blood pressure reading of 104/63 means
Readings above 90/60 and below 120/80 indicate that the pressure in your arteries is considered normal for most adults. However, in some cases, a systolic blood pressure ≤110 can be associated with dizziness when standing. This is more likely to happen to older adults or to people who usually have a much higher blood pressure.
What to do if your blood pressure reading is 104/63
If you feel fine and aren't on any blood pressure medications, keep on the health path you're on.

If you're on blood pressure medications and your systolic blood pressure is often ≤110, ask your doctor about adjusting your dosages. You may be taking more blood pressure medications than you need.

Consider lifestyle changes that promote health and can minimize the chance of future high blood pressure:

Stop smoking.

Lose weight or maintain healthy weight.

Increase physical activity.

Lower salt intake.

Limit caffeine.

Limit alcohol.

Reduce stress.
Notes from the geriatrician on the care of those ages 80 and over:
This range of blood pressure can be a little concerning to geriatricians, especially if the patient is taking blood pressure medications and often has a systolic blood pressure ≤110. (This is assuming the older person doesn't have heart failure or another chronic medical condition that will benefit from better blood pressure control.)
This is because as people get older or more chronically ill, they become more likely to develop side effects from blood pressure medications, such as dizziness when they first stand up. For this reason, if there's been any concern about falls or dizziness, make sure your (or your loved one's) blood pressure has been checked for "postural" or "orthostatic" changes.
Even if an older person has been feeling fine, if he or she is being treated for high blood pressure, the medications may be working a little better than they need to. This should be discussed with a doctor, to see if a change in dosage might make sense. (This is sometimes also a good opportunity to reduce pill burden and monthly medication expenses, too.) In fact, unless a person has medical problems that specifically benefit from lower blood pressure, it's not clear that older adults do better when their high blood pressure is treated to ≤120 rather than ≤140.
5 Surprising Signs of an Unhealthy Heart >>
Sources
Leslie Kernisan, MD Caring.com Senior Medical Editor
Robert Ostfeld, MD, M.Sc., FACC Associate Professor of Clinical Medicine Montefiore Medical Center
Carolyn Strimike, RN, MSN Cardiac Nurse-Practitioner at Women's Heart Center at St. Joseph's Medical Center Phoenix, Arizona Cofounder, HeartsStrong, a website for education about heart health Author: Take Charge: A Man's Road Map to a Healthy Heart
---
What Does My Blood Pressure Reading Mean? Readings Near 104/63: