Money & Legal Matters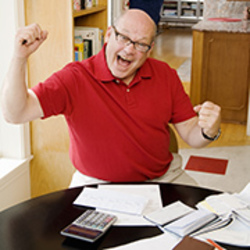 All Rights Reserved
Must-See in Money:
8 Smart Ways to Pay for Assisted Living
Reverse Mortgages Explained
Benefits for Veterans and Their Families
Paying for care, sorting out thorny estate problems, and dealing with other money issues can add stress to any family. Here, find information that will help you manage financial and legal matters for your loved one -- and for yourself.
Public Benefits and Assistance
Medigap Supplemental Insurance Explained
Find Out Who's Eligible for Social Security
Find Out Who Qualifies for SSI
You're Turning 65: A Must-Do Checklist
Key Legal Documents
Advance Health Care Directive (Living Will) Explained
What is an Advanced Healthcare Directive?
More About Money
Legal Planning
Advance Directive (Living Will)
How an Adult Guardianship (Conservatorship) Works
Legal Assistance
Winding up Legal Affairs After Death
Tip: A Little-Known Veterans Benefit Can Pay for Nursing Home Care
A little-known veterans benefit covers nursing home care and other medical expenses. Learn what veterans benefit covers nursing home care, how to qualify and apply.
read more