Avoid Caregiver Burnout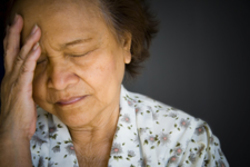 Providing care to someone who is ill can be deeply satisfying, but it can also be overwhelming. The strain of balancing a job, a family, more work in the home, and the care of someone may lead you to feel like a martyr or angry and guilty. The best way to avoid burnout is to take time for yourself and get the practical and emotional support you need.
Tip: How to Avoid Caregiver Guilt
Guilt is a normal part of caregiving -- you wouldn't be human if you didn't experience it, no matter how well or poorly you're doing the tasks involved. But one type of caregiver is especially vulnerable. Learn which type.
read more