Avoid Caregiver Burnout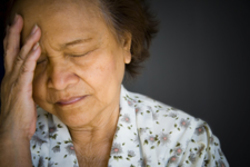 Providing care to someone who is ill can be deeply satisfying, but it can also be overwhelming. The strain of balancing a job, a family, more work in the home, and the care of someone may lead you to feel like a martyr or angry and guilty. The best way to avoid burnout is to take time for yourself and get the practical and emotional support you need.
Tip: Tip: A Simple Way to Get Through a Hard Day
On bad days when you're feeling tired and resentful, it can be hard to keep in mind how you got to this place -- and why you care so much. Learn a lovely reminder strategy.
read more