Breast Cancer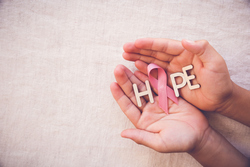 Breast cancer, one of the most common types of cancer, is curable if caught early -- and is usually treated through some combination of surgery , radiation , chemotherapy , and other medications . When caring for someone with breast cancer, it's important to work with doctors to obtain the best treatment possible and to control uncomfortable side effects .
Tip: Adjust B Vitamins to Prevent and Treat Neuropathy
Doctors typically suggest taking vitamin B6 -- sometimes with folic acid -- before and during chemo to prevent and treat neuropathy (numbness, tinglin...
read more