The Cheerful Caregiver
5 Great Gifts for Caregivers
Last updated: Nov 29, 2011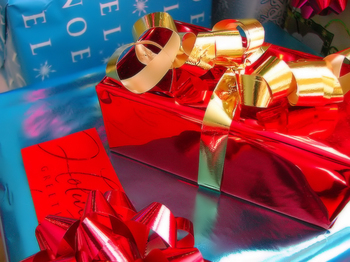 Caregivers deserve to receive great gifts "" not only at the holidays, but all year long: Trinkets that say "thank you," "great job," and "you are loved." That last one is especially important. Family caregivers so freely give their love away that you need to share your love with them in order to replenish their well.
That said, it's true that the holiday season tends to be the time when most gift-giving takes place. And while many types of gifts, such as luxurious bath salts, will warm any caregiver's heart, I've rounded up five things I believe will make a real impact on a caregiver's quality of life.
So there you have it. Five grand gifts for any family caregiver!
Disclosure: Except for the jewelry, all of these items were provided to me free of charge for review. I've given my honest opinion of each one and have not included any affiliate links to products.