Tech-Savvy Daughter
Tis the Season for Online Shopping
Last updated: Dec 02, 2010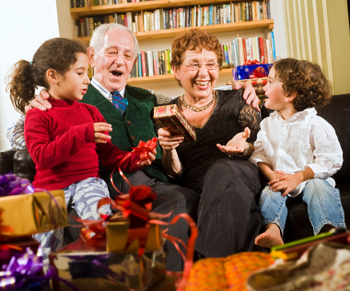 When my grandparents were alive, I remember it being difficult to find gifts that they'd enjoy and use. Today, there are many great websites to help you find unique, meaningful, and/or practical gifts for the older adults in your life.
Three of the most popular online stores that sell products for older adults are:
Each store's website is well-organized and easy to browse by category. Each site also currently has lists of gift ideas for the holiday season:
Finally, when in doubt, we all know that grandparents love homemade gifts from their grandchildren. Here are 10 easy grandparent gifts that kids can make.
Happy holidays and happy shopping!
Please Share - What gift(s) have you given to a loved one that were a big hit?