Tech-Savvy Daughter
No More Missed Pills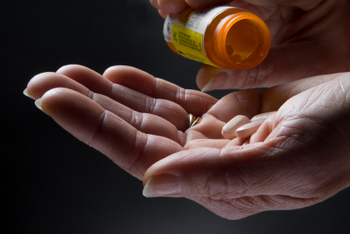 All Rights Reserved
Whether or not a loved one has taken the appropriate medications at the appropriate times is a common concern. Managing a medication regime can be a complex task, especially for long-distance caregivers. Thankfully, there are lots of great tech tools available today to help you and your loved ones stay on top of medication management:
Medication Schedules and Reminders
MyMedSchedule.com is a free service that allows you to create easy-to-read medication schedules and set up daily text or e-mail reminders. The site makes it easy to print out large text or wallet size daily schedules as well as weekly and monthly checklists. Click here to watch a quick demo of the MyMedSchedule offering.
Medical Alarm Watches
Medical Alarm watches are another great tool for medication management. For example, the Cadex e-Pill 12 Alarm Medication Reminder Watch provides up to 12 daily alarms, which beep and display a visual message at scheduled times throughout the day. The alarms are easy to set up, and the watch has large text/numbers for easy readability. This watch also serves as an electronic Medical Alert/ID bracelet. Click here to watch a brief video about the Cadex e-Pill watch.
For those looking for a more comprehensive solution, the Cadex watch can be purchased as part of a larger compliance kit, which includes the 12 alarm watch, large capacity daily pillboxes, emergency pill packs, refrigerator reminder magnet, reminder stickers, and a medication chart.
If your loved one has trouble hearing or simply prefers a more subtle reminder, E-Pill also makes vibrating reminder watches.
Pill Bottle Reminders
Vitality GlowCaps are attached to individual prescription pill bottles and use light and sound to signal when it's time to take a pill. GlowCaps sense whether a bottle has been opened or not and sends status information to Vitality's secure network. If a bottle hasn't been opened two hours after a scheduled dose, the user receives an automated reminder telephone call. The service also sends weekly and monthly compliance reports to the GlowCap user, appointed caregiver, and/or doctor. Click here to watch a short video about GlowCaps.
We want to hear from you. Please share any other medication management tech tools or techniques that have worked for you in the comments section below.