Tech-Savvy Daughter
Tech Tools for Long-Distance Caregiving - Part II
Last updated: Jan 27, 2011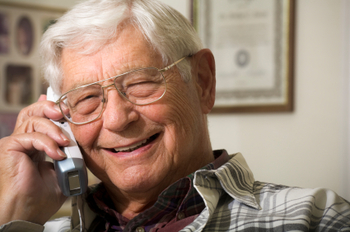 All Rights Reserved
A common concern of long-distance caregivers is that their loved one will forget something important, like a doctor's appointment or an upcoming outing.
The Snoozester service provides reliable hotel-style wake up calls and reminder calls to any landline or cell phone. No software is required, and calls can be easily scheduled using Snoozester's online interface. For just a few dollars per month, this service provides valuable piece of mind to long-distance caregiver (Plans start at $3.99 per month for 35 calls).
In some cases, long-distance caregivers may want the additional piece of mind that comes from knowing that an reminder call was received and acknowledged by their loved one. To address this need, Databse Systems Corp offers a telephone-based call reassurance service. For less than a dollar a day, the automated service will call the recipient at specified days and times and greet him or her with a recorded message. The message can be customized with the recipient's name, appointment details, or other reminder. The recipient is instructed to acknowledge the call by pressing "1." If a call isn't answered or acknowledged, a sequence of alert calls and e-mails are escalated to the recipient's designated contacts.
If appropriate, I hope these services provide piece of mind for my long distance caregiving readers!
Stay tuned: In my next installment in this series, I'll discuss tech tools for medication management.