Tech-Savvy Daughter
Shop for Wedding Gifts With Just a Few Clicks
Last updated: Jul 29, 2010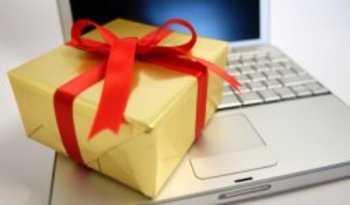 With summer comes longer days, warmer temps, and...wedding season!
Did you know you don't have to discreetly call the mother of the groom or a bridesmaid to find out where a couple is registered for their wedding gifts? Nor do you have to physically go to the department store, get the printed list, and painstakingly search for a specific coffee maker SKU among a sea of kitchen appliances. And there's certainly no need to lug your gift to the reception.
Doing it all online is easier for you and easier for the couple, especially if they're having a destination wedding.
To find out where my friends are registered I always go directly to [WeddingChannel.com] (http://www.weddingchannel.com). The site lets you search across all the major stores, including Macy's, Pottery Barn, Crate & Barrel, Williams-Sonoma, Bed Bath and Beyond, Target, Bloomingdales, and many more.
Here are the simple steps to follow to find a couple's registry:
Go to [www.weddingchannel.com] (http://www.weddingchannel.com).
On the right side, under where it says, "Find Couple's Gift Registries,", look for the two boxes where you can enter the first and last name of either the bride or the groom.
The search results will bring up anyone who matches your search criteria and will also provide the wedding date and location to help you find the right couple.
Once you locate the correct couple, click on their link in the Registry column.
Clicking on the link in the registry column will either take you directly to the couple's registry or to a page that shows the multiple stores where they're registered. If they have multiple registries, click on the store logo to go to their registry.
Once you're on their registry page for a particular store, you can see all the items for which they've registered and see which gifts have already been purchased by other guests.
Once you've selected your gift and added it to your virtual shopping cart, you can proceed to checkout. During the checkout process, you'll be given the following options:
Have the gift shipped directly to the couple (the store has their address on file) or have it mailed to you.
Type a message to be included on an enclosed gift card.
Indicate whether you want the item to be gift wrapped. Gift wrapping usually costs about $5 per item.
Finally, before you check out, don't forget to use the tips from last week's post to check for online coupons. It's not uncommon for the major department stores to offer free shipping or other discounts with a promotional code.
That's all. I now pronounce you online registry savvy!