Tech-Savvy Daughter
Shopping for Household Essentials Made Easy
Last updated: Nov 11, 2010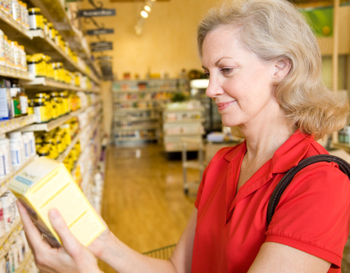 My sister recently told me about a website that she really likes called Alice.com. Alice is an online store where you can purchase household essentials, like laundry detergent, toilet paper, trash bags, shampoo, and even non-perishable food. And that's not all. One of Alice's best features is FREE shipping as long as you order a minimum of 6 items (there's no dollar minimum).
When my sister described the service and told me about her positive experiences purchasing from the site, I immediately thought about how Alice.com could potentially be a great tool for caregivers and their loved ones. Maybe you care for someone who's housebound and it's difficult for you to get to the store. Or perhaps your loved one lives independently but is no longer able to shop for himself/herself due to driving issues or frailty. Or maybe you're busy juggling work and family and simply don't have enough hours in the day. Let me introduce you to Alice: She can help!
Alice.com has thousands of household items to choose from. You can search for products using the search box at the top of the page, or you can browse for products by room, brand,or other characteristics. Alice can also help you find coupons and remind you when you might be running low on a particular product. Alice partners directly with manufacturers, so you'll see that the prices are comparable to what you see at your local stores.
My favorite technologies are those that allow us to do mundane tasks more efficiently and thereby enable us to spend more time doing things we really enjoy. Why not let Alice do the shopping, so you can spend quality time with your loved one or use the stolen moments to relax and do something for yourself? Sounds like a good idea to me!
Ready to get started?
Visit Alice.com, sign up for a free account, and start shopping.
Note: I don't receive any compensation from websites or businesses I mention on this blog. I just tell you about sites I think are great and that might be helpful to my readers.