Tech-Savvy Daughter
Savvy Money-Saving Tip: Check for Online Coupon Codes
Last updated: Jul 22, 2010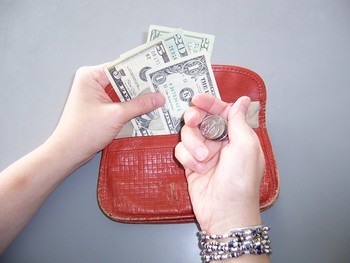 Call me crazy, but my competitive and thrifty juices start flowing whenever I see a coupon code box on an online retailer's checkout page! Once I see the box, I feel like there must be a deal out there to be had.
Thanks to the wonders of the Internet, I can often find a deal with just a few clicks. You can too. Here's how:
Open a new browser window and go to Google.com.
Type the name of the retailer and the words "Promo code" in the search box (e.g. Macys Promo Code. Tip: For best search results, use the exact same words that are used on the shopping cart page (e.g. promo code, promotional code, discount code, coupon code).
The top search results are likely to bring up sites that aggregate coupon codes. My favorite is RetailMeNot.com. This site enables you to quickly search for coupons by store. The codes are sorted based on expiration date and reliability. Active coupons with a high success rate are your best bet.
If you find a code that looks promising, write it down (or, if you're feeling savvy, use your mouse to highlight the text and copy it).
Then go back to the shopping cart page in your other browser window, enter or paste the code in promo box, and hit "Apply."
If the code is valid, you'll see your estimated total change and you can proceed to checkout.
It's important to note that there's some trial and error to this. Unfortunately, not all coupon codes will work, but there's no harm in trying! Worst case, you'll simply be shown a benign warning stating that the code is invalid. Best case, easy savings for you! I say go for it!
If you'd like more information, check out Smart Money's list of the 5 Best Coupon Clipping Websites.
Happy Saving!