Tech-Savvy Daughter
Old-Time Radio - An Audible Walk Down Memory Lane
Last updated: Sep 23, 2010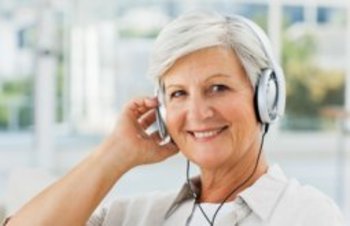 During the Golden Age of Radio, sitting around the living room and listening to broadcasts of shows like Amos & Andy, Sherlock Holmes, and The Avenger was a family tradition.
Did you know that today, in the Internet Age, many of these classic shows are available for free on the web? Listening to old-time radio shows is a great way for you and your parents or grandparents to take an audible walk down memory lane.
RadioLovers.com is one of the most popular sites, although many other sites can be found if you do a search for "old-time radio."
Finding and listening to vintage radio shows is simple on RadioLovers.com:
Go to RadioLovers.com.
Browse the library by category (e.g. comedies) or alphabetically to find a desired show.
Click on the desired show title. This will bring up a list of specific episodes of the show (e.g. [Amos & Andy episodes] (http://www.radiolovers.com/pages/amosandy.htm)).
Click on the title of your desired episode (e.g. Amos & Andy episode from 7/17/1928.)
The episode should start playing automatically through your computer speakers. If you don't hear the program right away, check the volume on your speakers. If you prefer using headphones, you can do so by simply plugging headphones into your computer.
Alternatively, you can download the audio files to your computer by right-clicking on the episode link and selecting "Save link as" from the menu that appears. The file name will end with .mp3, which is the common format for audio files. Be sure to save the file in a place that you'll remember. Once you've saved it to your computer, you can listen to the episode through iTunes, Windows Media Player, or other media programs. You can also upload episode files to your iPod or any other mp3 player device for listening on the go.
I hope these old-time radio shows will bring back fond memories and provide hours of entertainment for you and your loved ones.
As a caregiver, have you used old-time music or shows to entertain yourself or a loved one -- maybe one with memory loss? If so, how'd it go? If not, I hope you'll give RadioLovers.com a try and let me know how it goes!