Tech-Savvy Daughter
An E-tool to Help You Keep Your New Year's Resolutions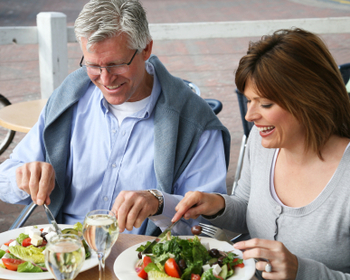 All Rights Reserved
With the holidays behind us and January 1st right around the corner, it's almost New Year's Resolution time. After weeks of holiday parties and tempting sweets around every turn, many people are ready to get their diets back on track "" me included.
Study after study has confirmed the benefits of keeping a food diary and activity log. Today, there are online tools that make it easy to track what you eat and the activity you do. These tools are helpful for those of us wanting to shed a few extra holiday pounds, but they're also a great tool that caregivers can use to track and manage a loved one's diet.
My favorite free calorie tracker is MyFitnessPal.com. In fact, in preparation for my upcoming wedding, I'm currently using MyFitnessPal to track my food and exercise.
MyFitnessPal is completely free and easy to use. It has a searchable database with nutritional information for more than 600,000 foods. The system can support any diet (e.g. South Beach, Zone) or your own personal healthy eating plan.
Getting started is easy. Go to www.MyFitnessPal.com to create your account. Once you are logged in and on the MyFitnessPal homepage, you'll see tabs across the top that allow you to track your daily food and exercise. Simply click on "Add food" or "Add exercise" on the respective tabs to get started!
Wishing you health and happiness in 2011!