Tech-Savvy Daughter
Make Your PC Easier on the Eyes
Last updated: Jul 01, 2010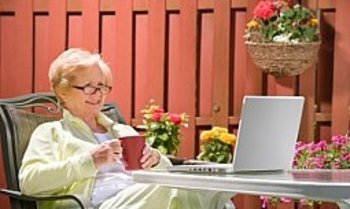 Looking for some simple ways to make your computer screen easier to see? Here are five how-to tips from Microsoft to help you:
Make your font bigger
Increase the size of your icons
Use your magnifier
Enlarge your mouse pointer
Improve your screen resolution
I'd never heard of the magnifier tool; who knew? And it gets better....it's already installed on your computer if you have Microsoft Windows (Vista or 7), so there's nothing to download. Just follow these simple steps to start using the magnifier tool right now:
Click the Start button (lower left corner)
Click All Programs
Click Accessories
Click Accessibility
Click Magnifier
Then simply move your curser to the part of the screen that you want to magnify.
Pretty cool, right?