Tech-Savvy Daughter
A Friendly Introduction to Facebook
Last updated: Oct 07, 2010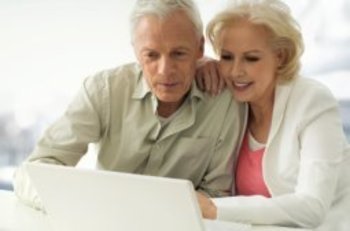 With the recent release of The Social Network movie, I thought this would be a good week to write about Facebook.
As you've probably heard, Facebook is a very popular social networking website with more than 500 million active users. Although the website was originally created for college students, today the site is intergenerational. In fact, woman over age 55 are the fastest growing group of users on Facebook.
Despite my tech-savvy moniker, I was actually the last of my friends to join Facebook. I was initially uncertain if Facebook would be valuable to me and was concerned about my privacy. However, since signing up for a Facebook account a few months ago, I've found connecting with friends to be extremely gratifying and I'm very comfortable with the privacy settings.
Facebook is a great tool for building and maintaining your social support network and/or the network of a loved one. Facebook provides an online forum for friends and family to stay in touch and view each other's photos.
Facebook is also a wonderful way to support one another. For example, I recently learned that a popular teacher from my high school is battling brain cancer. His wife set up a Facebook page for him, and now he has over 1,700 Facebook friends, many of whom are his former students, who shower him with support and friendly messages on his Facebook "wall" on a daily basis. Similarly, he and his family are able to post updates to keep his friends abreast of his status.
Here are some of the basic steps to follow to get started:
Sign up
Visit www.facebook.com.
Fill in the requested information (first name, last name, e-mail, password, gender, birth date) and click the green Sign Up button.
You'll be taken to the Security Check page, which shows two words in a white box. Enter both words in the text box (separated by a space) and click the green Sign Up button.
Next, you'll be walked through a three-step process of finding friends that are already on Facebook, filling in your profile information and adding a picture to your profile. Each step contains instructions. You can also skip any step and come back to it at a later time by clicking on the "Edit my Profile" link on your profile page.
The final step in the set-up process is to check your e-mail inbox for an account validation e-mail from Facebook. The subject line of the e-mail will read "Just one more step to get started on Facebook." Follow the instructions in the e-mail.
Find Friends
Once you're logged into your account, Facebook provides various tools to help you find friends who are already on Facebook. One of the most popular tools allows you to search for old classmates by entering your high school or college and graduation year. This is a great way to find old friends! To access this tool and others, click on the Friends link in the left-hand column of your profile page. Here is additional information about finding friends (Note: You must be logged into your Facebook account to view the link).
"Friending" is a two-step process. As you find friends that you'd like to connect with, you'll see a link next to their name that says "Add as a Friend." Each friend must accept your friend request before he/she will show up on your profile page in your list of friends. Similarly, you'll probably start receiving friend requests.
Privacy Settings
To manage your settings, click on the "Account" link in the upper right-hand corner and then select "Privacy Settings" from the list. The default/recommended privacy settings are more open than most people are comfortable with. Therefore, I suggest clicking on "Friends Only" option.
Facebook Basics: Navigating the Website and Communicating With Friends
Clicking on the Facebook logo in the upper left-hand corner will take you to your main Facebook page (you can also get to this page by clicking "Home" in the upper right-hand corner). This page contains your "News Feed" which aggregates all the activity of your Facebook friends.
Clicking on your name in the left-hand column, below the Facebook logo, will take you to your profile page (you can also get to your profile by clicking "Profile" in the upper right-hand corner). Your profile page contains your "wall," which is where your friends can post messages to you.
Clicking on a friend's name will take you to their profile page. From here you can write a message on their "wall," view their photos, see their profile information, etc.
Based on privacy settings, messages written on a person's wall can generally be seen by that person's friends. If you'd like to send a private message to a friend, you can do so by clicking on his or her name and then clicking on the "Send a Message" link under their profile picture.
I know this may seem like a lot of information, but I promise that the Facebook interface is very intuitive. You'll catch on quickly to the process of finding, "friending," and communicating with friends, and it will be worth it when you do! If you need additional help, the Facebook Help Center is quite useful. You can access the center by clicking on "Account" in the upper right-hand corner and then selecting "Help Center."
In the coming months, I plan to write additional posts to help you get the most out of Facebook. In the meantime, I encourage you to jump in and join Facebook "" I think you'll be amazed at how many of your family and friends are on Facebook.