Tech-Savvy Daughter
Free Exercise Programs on Your TV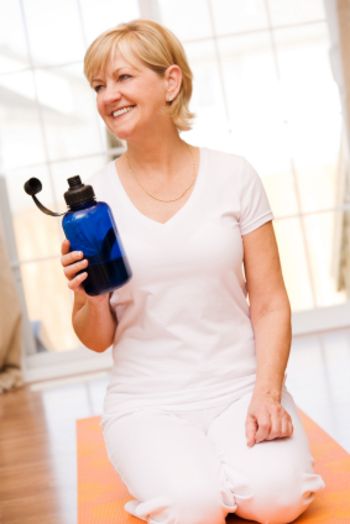 All Rights Reserved
We all know that exercise is beneficial for our bodies and minds. But most of us also find it difficult in our busy lives to make time to exercise, especially those of us who can't leave the house due to caregiving responsibilities or physical limitations.
Did you know that if you have On Demand programming as part of your cable package, you most likely have access to free exercise programs from Exercise TV?
Exercise TV provides a wide range of exercise programs, including yoga, pilates, stretching, walking, strength training -- along with abs and cardio workouts. There are programs for every fitness level from beginner to advanced.
Follow these general steps to find the Exercise TV programs:
Click the "On Demand" button on your remote control.
Use the arrows on your remote to navigate the menu. Select the "Sports and Fitness" category (or a similar title).
Clicking on the category name will bring you to a list of channels within the category. Select the "Exercise TV" channel.
Navigate the Exercise TV menus to find an exercise program that interests you.
Once you've selected a program, it's time to get moving! You can pause, rewind, and fast forward your workout using the buttons on your remote.
As always, use caution and check with your doctor before beginning an exercise program.