Tech-Savvy Daughter
Worried About Dangerous Drug Interactions? There's an Online Tool for That
Last updated: Aug 05, 2010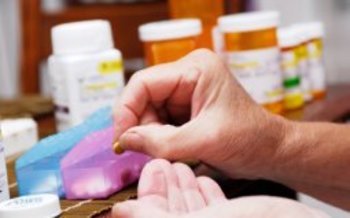 I'll admit it, I'm a worrier. I worry the most about the people I love most. Therefore, my incredible dad is on the receiving end of a lot of my worrying. But I don't think he minds. In fact, I often hear him brag to his friends that he's going to be well taken care of because his daughter has a PhD in gerontology. I'm happy to oblige.
Like many of his peers, Dad has a few chronic illnesses that are managed with medication. He has a bevy of pills and at least three or four prescribing doctors. As a result, I find myself worrying about potential drug interactions.
So when I recently learned that there are drug interaction checker tools available online, I called Dad right away, and we got to work. He simply read his medications to me one at a time as I entered them into the checker. Pretty soon we had a straightforward, detailed report of his potential drug interactions and possible therapeutic duplications. The report was informative and, for the most part, reassuring. However, it did highlight some potential issues that Dad is going to discuss with his doctors. In fact, he plans to print out the report and bring it with him to his next appointment. Three cheers for patient empowerment!
We used the checker tool available through CVS Pharmacy[goldstandard.com]. However, similar tools are available from [Healthline] (http://www.healthline.com/druginteractions), [AARP] (http://healthtools.aarp.org/drug-interactions) and other organizations. Here are the steps to follow to use the CVS tool: 1. Click here to go directly to the CVS Drug Interaction tool[goldstandard.com]. Alternatively, you can navigate to the tool from the CVS.com homepage[cvs.com] by clicking on the Drug Information Center link in the left-hand column. Then scroll down and click on the "Check Now" link in the Drug Interaction Checker box. 2. Enter the drug name in the box and click "Search" (Note: You can add prescriptions, over-the-counter drugs, herbal supplements, and vitamins.) 3. In the search results, click on the name of the drug to add it to your list of medications. 4. Click "Add another medication"
Repeat steps 2 through 4 until you've added all your medications.
Once you've listed all your medications, you can select/deselect additional interactions such as food, caffeine, tobacco, and alcohol to include in the report.
Click "Create Report"
Unfortunately, the tool doesn't allow you to e-mail or download the results. If you'd like to save the information, you can either print the report or copy and paste the results into a word processing document.
Important Disclaimer: Don't stop taking your medications without first talking with your health care professional. Always consult your health care professional if you have questions about your medications or those taken by a loved one.