Tech-Savvy Daughter
Family Conference Calls
Last updated: Sep 02, 2010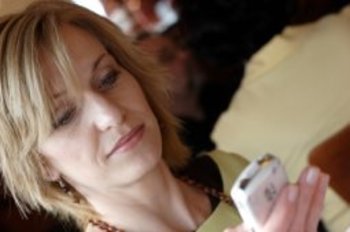 Conference call services are often used in business, but did you know there are free conference call services available for personal use?
With family and friends increasingly spread out these days, conference calls can be a great way to catch up and/or coordinate logistics with the important people in your life.
For example, my college girlfriends and I use a free conference call service for our monthly catch-up sessions. It's a great way for us to recreate the fun group conversations we used to have sitting around our living room during college.
Conference calls can also be a great way to keep all the members of your care team on the same page, since caregiving often involves various family members, professionals, neighbors, volunteers, etc.
The two most popular free conference call providers are FreeConferenceCall.com and FreeConference.com. I've used both services and found them each to be hassle-free and straightforward.
Getting started with a free conference call service is easy:
Visit FreeConferenceCall.com or FreeConference.com.
Set up an account. The only personal information required is your name and e-mail address. Since the services are free, no credit card information is ever required.
Once you've created your account, you'll receive an e-mail with your own dedicated dial-in number and access code.
When you're ready to set up a conference call, simply provide your participants the dial-in number and access code. At the agreed upon date/time, all parties will use the same dial-in number and access code (followed by the # sign) to enter the conference. Your teleconferencing line is available 24/7 and there's no need to schedule or make reservations.
I hope you find these free conference call services helpful, not only for handling caregiving logistics but also for connecting with friends and family.
Note: Although the service is free, the dial-in numbers are not toll-free numbers. Therefore, traditional fees will apply for long distance calls. However, most cell phone plans (and some land-line providers) offer free long distance. If you use your cell phone, the minutes will count against your monthly allotment just like any other phone call.