Tech-Savvy Daughter
Are you LinkedIn?
Last updated: Sep 09, 2010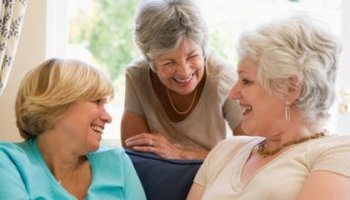 Have you ever wondered what happened to a colleague or classmate that you lost track of over the years? Online social networking tools are an excellent way to maintain and build your network, which can be incredibly valuable both professionally and personally.
LinkedIn is a great place to get your feet wet in the sea of online social networking. It's a free professional social networking tool that allows you to maintain an online professional profile, connect with trusted friends and colleagues and network through friends-of-friends. Privacy concerns are minimal with LinkedIn because profiles contain generally benign, resume-esque information and are only visible to members of one's private network.
This two-minute video provides a quick overview of LinkedIn:
Getting Started is Easy
Step 1: Create an Account
Click here to create your account. You'll be asked for minimal information and never asked for your credit card number (because the service is free!).
After creating your account, you'll receive an e-mail from LinkedIn. Click on the link in the e-mail to activate your account.
Reminder: Don't forget to make a note of your password.
Step 2: Build Your Professional Profile
Add your current and/or past positions, professional expertise, accomplishments, education, etc. to your profile.
Add a profile photo (optional).
Step 3: Build Your Network
The LinkedIn Webmail Tool allows you to import your e-mail contacts and to see, in seconds, all the people you know who are already on LinkedIn. You can then select all the people you want to invite to join your trusted network.
You can also use the search box (upper right-hand corner of every LinkedIn page) to search for people directly.
Want more information?
Happy Networking!