Take a Break
Best Exotic Marigold Hotel: How Accurate Are Movies on Aging?
Last updated: Jul 25, 2012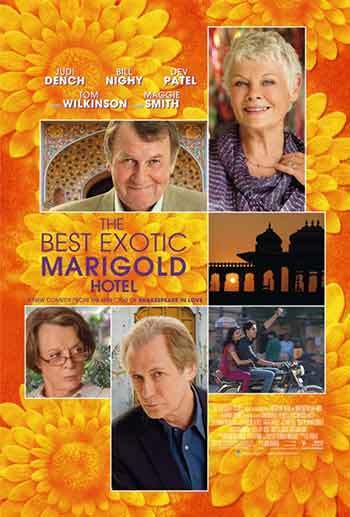 Silver-haired stars on the silver screen are still a rarity, compared to the size of the 65-plus audience out there. So when seven older leads show up in one movie, midlife caregivers notice. ("For a lift in your spirits, go see this film," one Caring.com member urged her online support group.)
That new movie, The Best Exotic Marigold Hotel (2012), relocates seven British retirees to a refurbished resort in India that, alas, turns out to be a ramshackle work in progress. One couple has come for a better quality of life than they could afford in the U.K.; a widow seeks adventure; a man seeks a lost love; others seek new love; and Dame Maggie Smith needs cheap, quick surgery unavailable from the National Health Service.
Their experiences turn out to be unexpectedly transformative (of course!) -- adventure, love, and insight are found, and Dame Maggie both heals well and miraculously loses her entrenched racism. With such an uplifting ending, it's easy to see why people might leave the theater smiling.
It is nice to see mature characters onscreen, and in such a beautiful setting. And their situations are modern enough: medical vacationers, empty nesters with empty purses or late-life regrets.
But is this a realistic portrayal of 60- or 70-somethings? (Celie Imrie, 60, and Bill Nighy, 63, are the babies of the lot; Smith and Judi Dench are both the eldest at 78.) They're an oddly sad-sack lot -- all behaving as if they were a decade or two older in their lack of vibrancy and feelings of self-worth.
Compare that to the retiree action heroes Helen Mirren and Morgan Freeman in Red (2010) -- which stands for "retired and extremely dangerous." Or to their counterparts Sylvester Stallone in The Expendables and, soon, former Governor Arnold Schwarzenegger in The Expendables 2. Talk about opposite ends of the spectrum!
Did you find Marigold Hotel spot-on real -- or amusing but off the mark? Comment below to share your opinion, or continue on to read more about Hollywood's portrayal of aging.