Take a Break
A Better Way to Fight Insomnia
Last updated: Jul 27, 2011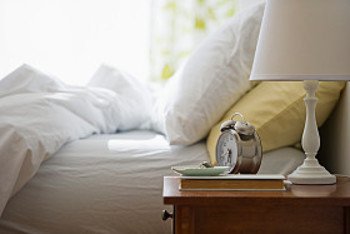 A recent Archives of Internal Medicine study suggests that behavioral changes, rather than medications, can be the best way to resolve insomnia. Researchers advise four basic steps:
Reduce the amount of time spent in bed. Stay in bed only for sleep or sexual activity.

Get up at the same time every day, regardless of sleep duration.

Do not go to bed unless sleepy.

Do not stay in bed unless asleep.
If you're feeling sluggish and low by day, avoid flopping on the bed. Instead, try a quick acceleration of your heart rate as the best way to get a quick energy boost. Walk or jog up and down the stairs a few times, take a walk around the block if you can, follow an exercise DVD, lift hand weights, or just dance in your kitchen. You'll help yourself sleep better come nightfall.
-- Paula Spencer Scott