Surviving Caregiving
5 Inspiring Quotes About Caregiving
Last updated: Dec 23, 2013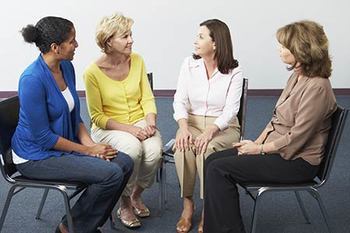 I've been lucky to talk to many amazing, wise caregivers and experts in caregiving over the years. These five quotes have stuck with me. The reason, I think, is that each made me think about caregiving through a new lens. Each of these quotes came from interviews that appear in my book, Surviving Alzheimer's: Practical tips and soul-saving wisdom for caregivers.
Caregiving Idea: Change your perspective
"So many people get hung up on thinking, 'You're not the person I used to know.' But that objectifies the person and distances you. It's saying, 'You're a problem' instead of, 'We're in this new place together.'"
-- Bob DeMarco, founder and editor of Alzheimer's Reading Room, who cared for his late mother, Dorothy DeMarco, for eight years
Caregiving Idea: See "problems" in a new light "Behavior 'talks' to you. Instead of getting mad or frustrated because the person with dementia acts inconsistently or nonsensically, try seeing the behavior as a message. A behavior is like the tip of the iceberg -- something to be curious about, to investigate and to explore, rather than to judge."
-- Teepa Snow, occupational therapist and dementia-care consultant, founder of the Dementia Care Academy
Caregiving Idea: Connecting is life-giving "When someone feels, 'I am wanted, I am needed, I am understood,' there is a completeness. I know it gives me energy to connect with an old person this way, and it makes the other person feel the same. "
-- Naomi Feil, founder and director-in-chief of the Validation Institute, and creator of the Validation Method (also known as the Feil Method) for interacting with the disoriented elderly
Caregiving Idea: How you spend the day matters "Socialization is treatment for Alzheimer's disease. Boredom is the enemy. All through the disease, interacting with others and doing absorbing things can improve mood, provide a sense of meaning and accomplishment -- and enrich lives (theirs and yours alike)."
-- David Troxel, caregiver for his late mother; past-president of the California Coast Alzheimer's Association; and developer, with Virginia Bell, of the Best Friends Approach to Alzheimer's care
Caregiving Idea: Beware -- the hurrier you go, the behinder you get! "The biggest deterrent to getting any help is that we're moving too fast! We're constantly bombarded with needs and issues and crises. There doesn't seem to be any time to stop and find support. Yet that's exactly why we need to see the value of it."
-- Amy Goyer, who works as a Family Expert for AARP and has been both a long-distance and a live-in caregiver to her parents, her dad with dementia and her late mother