Smile of the Week
The Secret to Long Life
Last updated: Sep 16, 2013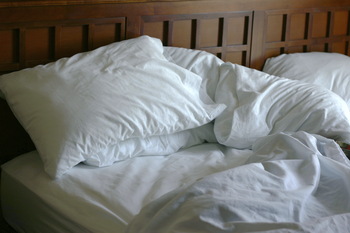 A man celebrating his 100th birthday was being interviewed by the local newspaper reporter. "And what do you attribute your longevity to?" asked the reporter.
The centenarian answered, "I make sure I get up every morning."
The puzzled reporter asked, "And how do you do that?"
The man answered, "I drink six glasses of water before I go to bed."