Smile of the Week
Gratitude
Last updated: Nov 18, 2014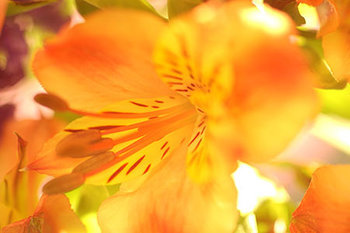 As caregivers, sometimes it's hard to be thankful. Doing the same job day in and day out can become tedious and tiresome.
But sometimes, there's beauty in the day-to-day routine of life.
Louis Schwartzberg has been filming and photographing time-lapsed flowers for 30 years. In this video, he shows us how the simple moments of life and aging can be so beautiful in the natural world. He says, "Beauty and seduction are nature's tools for survival, because we protect what we fall in love with. It opens our hearts and makes us realize we are part of nature and not separate from it."
Step back and take a moment to see the beauty of nature. The following advice and video of Louie Schwartzberg may inspire you to say "thanks" during this holiday season:
"If you respond as if it was the first day of your life and the last day, then you would've spent this day very well."
"Look at the sky! We rarely look at the sky and notice how different it is from moment by moment. . . We just think of the weather. And even with the weather, we don't think about the different nuances of weather. We just think of good weather and bad weather. This day, right now is unique weather, maybe in some form will not come again."
"Look at the faces you meet. Each one has an incredible story behind that face . . . Not only their story, but the story of their ancestors."
"Open your heart to the incredible gifts that civilization gives to us. Flip a switch and there's electric light. Open a faucet and there's drinkable water -- a gift that millions and millions will never experience."
"Open your heart to all these blessings and let them flow through you."
10 ways to thank a caregiver that are better than pumpkin pie.