Smile of the Week
A Good Man Is Hard to Find
Last updated: Jul 14, 2011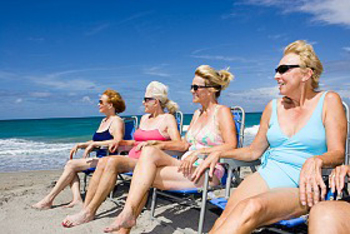 Four widows were sitting together on the beach outside their retirement home in South Florida, enjoying the sunny day.
A new man walked up and said hello.
One of the women smiled warmly and asked, "Are you new here?"
"Yes", he replied.
Another woman asked, "Where did you live before you moved here?"
"I was in federal prison," he answered.
The third woman asked, "What were you in prison for?"
"I killed my wife," he said.
The fourth woman then remarked, "So, you're single?"
-- Anonymous