Self Caring
What's Your Song?
Last updated: Aug 18, 2010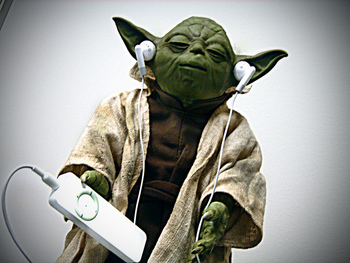 "Oh no! Not him!" Not again!"
That's my kids' reaction (cue the horrified groans) when they get in the car and a certain singer's deep voice fills the air. I admit it: In times of trouble, I turn not to Mother Mary speaking words of wisdom, or Simon & Garfunkel's bridges over troubled waters. Corny ol' Gordon Lightfoot is my go-to music for stress release. ("Carefree Highway"¦" "Summertime Dream"¦." My favorite: "Seven Island Suite.")
My car-trapped kids think I just like his music "" and I do. But what they don't realize is that these are the songs that soothe my soul when I've just about had it. They transport me from bad days or hospital rooms like a fast audiotrain to my beloved northern Michigan, with its lakes and pine-crisp air and cold bottles of Molson Canadian.
Music as a stress reliever is a no-brainer. Researchers say music can spur memory, boost energy, ease pre- and post-surgery stress, and even help people recover more quickly. What's not to like? And yet too often I plod along "" dark, anxious, * palpitating* -- in silence because, ironically, the more stressful things get, the more I tend to tune out everything all around me , including the very thing that might make me feel a little better!
One caregiver I know plays Vivaldi's "The Four Seasons" almost nightly because that's what her mother, who has dementia, smiles at. (All kinds of music can be a dementia-care secret weapon.) "Because it calms Mama, it calms me," she told me. (And then she muttered: "*Anything * that calms Mama, calms me.")
Others go for music they can dance to -- itself a great stressbuster. Others prefer whatever sounds good really really loud "" though for caregivers that's more easily done if you're locked in your car or caring for someone with hearing loss. (My pick: Neil Young's "Like a Hurricane" "" not for the words, for the guitar.) Much as I like escapist music, if things are *really" stressful, I listen to George Winston piano music, ideal for gnawing on unhappy thoughts.
What's on your bad-day playlist?
David Bowie's "Under Pressure"?

Patsy Cline's "Crazy""?

Billie Holiday's "You're Driving Me Crazy"?

"Que Sera, Sera?"