Self Caring
Season's Grievings
Last updated: Dec 07, 2010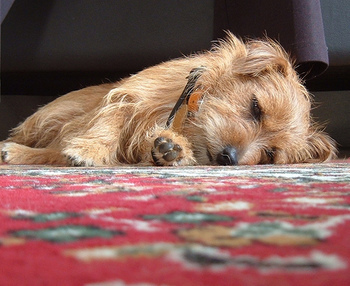 In last week's post on caregiver holiday gifts, I mentioned how surreal the holiday cheer seemed while my mom was dying. December merriment can feel weirdly incongruous to caregiving. That's true whether death is imminent or recent, or whether you're just deep in those stressful everyday trenches of caring for someone with dementia, cancer, Parkinson's, stroke recovery, or other debilitating conditions.
What can you do when your mood doesn't match the holiday mode?
1. Don't force it, don't be forced.
There's nothing less cheery than fake cheer. So avoid pretending you're jolly just for others' sakes.
Better: Stay true to yourself and your emotions. If you want to cry, cry. Scream? Go out to the car and scream. Nobody can "tell" you how to feel except yourself. Do try to reserve a few mustered-up smiles for very young children, who will smile back and give you a flicker of genuine cheer.
2. Do stay open to the magic.
Try not to completely shut out others who invite you to share the season's warmth. You may find solace where you least expect it.
Better: Reach out, or let yourself be reached, even if on your own terms. Try phone calls instead of personal visits, if that's easier. Go out for lunch instead of out to a party. Embrace holiday stress-busters. Simply sitting around a tree or a fire listening to music can be a healing, lovely experience.
3. Pare back.
Celebrating doesn't have to be all or nothing. You don't have to ring in every season with a twelve-course dinner, decked halls, handmade cards, a full round of parties, and a partridge in a pear tree.
Better: Figure out what really matters to you and yours. Ask the person you're caring for what brings real meaning to the season for him or her. Ask yourself what you love, and focus only on that -- or ask others to help you make it happen. This can also be a time for new traditions; not everything has to stay exactly the same every year.
Remember the ultimate seasonal focus across all faiths and holidays is on loved ones. And since you're already doing that, you're ahead of the game.
Other ideas?