Self Caring
Go Ahead. Honor Yourself.
Last updated: Nov 16, 2016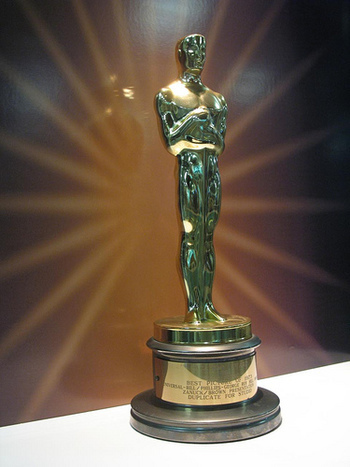 Have you been feeling different this month? More noticed, maybe? More appreciated? More applauded? After all, November is your month, or so it's said. November happens to be the official, presidentially decreed National Family Caregiver's Month, and (according to the National Association for Longterm Care Insurance) Long Term Care Awareness Month. And if you're a dementia caregiver, it's the Triple Crown of accolades, because it's also National Alzheimer's Disease Awareness Month.
Such designations are useful in the sense that everything that raises the profile on a national problem lifts all caregivers' boats eventually. Too bad every caregiver in America can't also be bestowed an individual Oscar-style statuette, a big night out, and a swag bag full of fancy treats.
Heck, even a thank you and a bunch of grocery-store flowers don't come at you as often as you deserve.
For the most part, feeling honored and rewarded for a caregiver has to come from within.
So let's do it. Let's honor you.
Stop. Take five minutes to resolve to do something special just for yourself this month. Take five more minutes (now, or later) to make it happen. Don't postpone: Beat the holiday stress, and consider it a bit of inoculation against holiday stress, too.
Honor yourself even if you don't feel you deserve any special applause because "I'm just doing what's right" or "I want to be doing this." The merit-worthy fact is that you're there. Nobody assumes caregiving for the thanks and the spotlight. But everybody's caregiving can go longer and stronger when it's not taken for granted, including by ourselves.
Some be-nice-to-yourself suggestions, this Caregiver Month:
Arrange a day away, not just wishfully thinking it but actively planning it. Too daunting? Break it into smaller steps: What has to happen to make it happen? Can you start with an afternoon away?

Buy yourself a present while you're skimming all those holiday catalogs that are now coming in. Big, small, edible...think how nice to have a package at your door next week.

Make yourself a doctor's appointment, if you haven't had a physical lately. Or get a flu shot. Not very sexy presents but definitely personal and beneficial. Covered on those scores? Congratulations, advance to a slice of cake today.

Or give me a better idea. A political act? A gratitude journal? A daily nap? What should be in every caregiver's bag of swag this National Family Caregivers Month?