Self Caring
Do You Have a "Natural Caregiver" Personality?
Last updated: May 05, 2018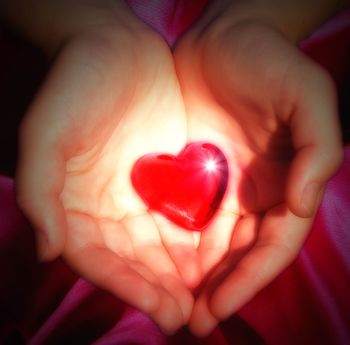 All Rights Reserved
How much is your caregiving stress level affected by the personality you were born with? We all know people who seem to roll with caregiving more easily than others. Research shows that this is partly due to factors like the amount of support a caregiver has, the type of support, and the nature of his or her self care. And then there's the situation itself. (Dementia caregiving tends to be higher stress than, say, diabetes care.)
But could it also be that some people have more of a natural "caregiver personality" than others? And if so, how does that buffer their experience?
Just look at the reaction to my last post about caregiver resentment -- a.k.a. "the emotion nobody talks about". Some folks cherish the role; many more embrace it more dutifully or even with difficulty.
I'm not saying any personality type makes a better caregiver than another. Any type can get the job done. But we each enter caregiving from different natural starting places -- usually one of these three common caregiver profiles:
Natural-born caregiver
You know how to fuss over the sick without consulting a how-to manual. Your patience runs longer than a day with sundown syndrome. Aside from eldercare, you probably nurture pets, plants, and children. You remember to ask people how they're doing -- and then really listen to their answers. You feel fulfilled and charged by caregiving. This can make it a little hard for others, and you, to realize that you have limits, and can burn out, just like the rest of us.
Case study: My sister-in-law Laura, whom I've written about before because she knows her limits despite simultaneously taking on six kids, three elders, two dogs, two cats -- and my brother!
Natural-born advocate
Your bedside manner is iffy (even though you mean well). But a crisis galvanizes you into action: research, checklists, plans. You manage to be organized and useful, even when you're not entirely sure what you're doing. Still, you're relieved when somebody else handles the showers and potty runs. You battle guilt and that gnawing feeling of never doing enough, well enough.
Case study: Yep, me. While my mom recovered from a broken pelvis and, later, navigated cancer care, the physical part of caregiving felt awkward and uncomfortable. So did talking to her about her feelings -- I have so many questions I wish I'd asked Mom. But talking to doctors? Winnowing options? Making sure she was well treated and her wishes were met? That I was good at.
Dutifully devoted caregiver
You never pictured yourself as a caregiver. But...here you are, doing what needs to be done. And you're doing just fine. Whatever your degree of enthusiasm at the outset, you're responsive, loving, dependable. You probably manage to pay your bills on time (or in the nick of time), though you may not remember to send birthday cards. But because your caregiving answers a need more than answers a calling, you feel the burn. And you're vulnerable to doing the job to the exclusion of treating yourself just as well.
Case study: Elizabeth Shean, the Caring.com "Dad Has Dementia" blogger. Read a few posts. Can you relate? I suspect the vast majority of the caregiving millions fit this profile. And thank goodness for them all!
Are there other categories of basic "types"? At first, I thought I'd have a huge list. But these three cover a lot of ground. Not scientific -- but interesting. A lot of caregiver stress comes from the same sources. But it stands to reason that some of it depends on who we were even before anybody needed our help.