Self Caring
Did You Have a Choice?
Last updated: Apr 05, 2011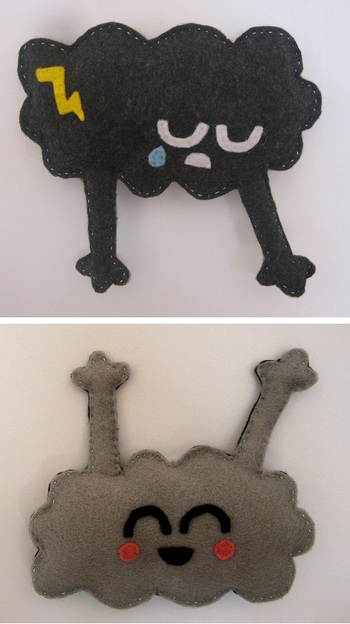 My brother and sister-in-law chose to become hands-on caregivers -- an amazing three times. They invited both her parents and, later, my dad into their home, knowing they would be the primary people responsible for these elders' care through a range of illnesses, including dementia, cancer, and congestive heart failure.
Many caregivers, however, feel they have no choice in assuming the role:
Loving spouses carrying out "for better or for worse"
Only children, who often care for parents by default
Adult children who happen to live the closest and whom everyone else just assumes will step in
Adult children who can't line up appropriate alternatives
Adult children who feel obligated to "give back" whether it's manageable or not
And those who feel backed into a corner seem to have more stress in an already stressful situation, research shows.
A new report from the National Alliance for Caregiving looked at the influence that "choice over the situation" has on how dementia caregivers viewed the caregiver role. Those who believe they didn't have a choice in assuming their caregiver role were more likely to report stress (70% vs. 48% of those with a choice) and depression (36% vs. 23%).
This study also highlighted many positives that caregivers experience, worth highlighting because enough isn't usually said about the bright sides of the role. But I found myself zeroing in on the fascinating influence of choice because it's such a huge force. More than half (51 percent) of the caregivers surveyed felt they had "no choice" in taking on the caregiving role.
That's a lot of added stress and depression.
I see it often. My brother and sister-in-law are as stressed as any caregivers, yet they're mostly content. What a contrast it was seeing them last weekend and then, the next day, talking to an old friend, who felt she had no choice but to take in her mom last year when her sisters refused. "It's not that I don't want to be doing this for her," she told me, "but I feel so trapped and resentful. I feel like I have no control over my own life."
Psychologists say that feeling you have choices and options provides a sense of personal control. And that's a building block of happiness. Obviously we can't control everything in life. But feeling that you're steering your own ship is a much more optimistic and empowering sensation than feeling helplessly buffeted by wild winds.
The question is, where do you manage to find a windbreaker and a steering wheel even when you didn't choose the weather or the ship? Maybe for a caregiver it takes the form of adult day services. Or discovering future housing options that you didn't think existed. Maybe home care aides? Starting a fitness plan? Joining a support group? The trick is to find, or create, options for yourself, even when it seems you have none.
What helps you?