Self Caring
Deadly Emotions of Caregiving, Number 8
Last updated: Jan 11, 2011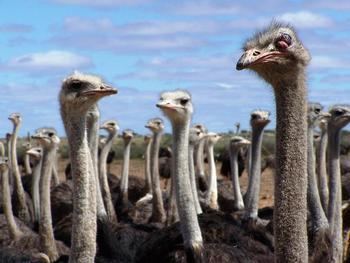 Happy birthday Baby Boom! The first of us born between 1946 and 1964 begin turning 65 in 2011. And that includes a lot of caregivers, given that the average age is 48 (the tail-end of the boom). Not that most of us are able to believe that this generation is gradually aging out of what used to be known as middle age.
Which leads me to add an eighth emotion to my recent Caring.com feature article called "The 7 Deadly Emotions of Caregiving." Number 8 should be: Denial.
Denial keeps you from seeking and getting the help you need. Denial is bad for just about every aspect of your life, from health to finances to relationships.
And yet, too many boomer caregivers are in denial about"¦
Our own advancing years. Caregiving while coping with one's own chronic health problems is a double whammy. (Triple whammy, for the sandwiched generation) While we're caring for loved ones, we need to be thinking about who's going to be caring for us.

Our own health. Quick! When was your last checkup? How many veggies did you eat yesterday? Is your BMI smaller than your waist size? "Do unto others" applies here, too. The best defense against common diseases of aging that risk interfering with your ability to give care is being a little bit self-ish.

The messages our bodies are giving us. Huffing on stairs lately? Odd pain in the gut? Battling sleep problems? Something's trying to tell you something. How about giving the same vigilance to your own symptoms that you do to your loved one's?

Our limits as caregivers. Knowing when to enlist extra help or change a living situation is tricky business. But the answer starts with an honest appraisal of how you and yours are faring. Emphasis on the "honest."

Our mortality. Have you experienced the exasperation of coping with someone else not having advance healthcare directives or a financial proxy in place? You don't have to be old and sick to take care of this. If you can battle insurance companies and fill out medical forms, you can squeeze in this important paperwork, too.
The good news: Simply thinking about these things pulls your head out of the sand. This year, do be a young-thinking, vibrant, sexy, caring, do-gooding, not-so-old 47- to 65-year-old boomer. Just don't be an ostrich.