Self Caring
Ghosts of Christmas Past "" and 4 Other Top Caregiver Challenges
Last updated: Dec 21, 2010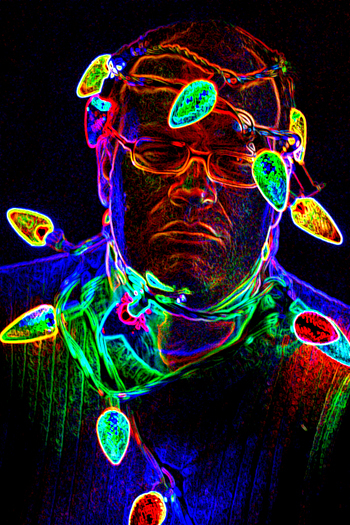 Writing Caring.com's Self Caring blog lets me peek right into the heads and hearts of caregivers. What I see: That we can't talk enough about the personal side of caregiving! That's probably because caregivers' lives are sooooo deeply affected by the role, and yet that part of the equation still goes mostly unacknowledged.
Looking back on the past year's posts, the following five themes seemed to strike the biggest chords -"" starting with one you may be grappling with right now:
Challenge 1: It's hard to stay present in the present!
We hear a lot about mindfulness as a panacea for stress: Being in the moment, being present. It's a lifesaving way to cope, but it's also doggone hard.
Especially during the holiday season, it's hard to resist the impulse to look back on bygone celebrations and recall differently those who have diminished physically or mentally, or who have died. These "ghosts of Christmas past" can crowd out just "being" in the moment.
And when we're not looking back, we're worrying about what's ahead. It's so easy to ruminate over the what-ifs and what-nexts without so much as noticing the little grace notes of the falling snow, the peaceful carol, your loved one's very presence.
Challenge 2: It's an emotional minefield out there.
Chief Justice Sandra Day O'Connor told me [sadness] was the emotion she found the hardest part of caring for her husband. Gail Sheehy answered, "powerlessness." The posts that got us all talking the most dealt with the complicated feelings caregiving brings "" and there's no shortage of them. Resentment, worry, fear, guilt, anger"¦it's all a toxic sludge in the heart.
What helps you? Music? Journaling?Exercise? Fantasy? It's all good but it's never enough, is it?
Challenge 3: Happiness is especially tricky.
Most of the emotions listed above exist in direct response to other people. Happiness is a bit more within our own control. And that can make pursuing it a burden, even as we know it will make us feel better. We lack time for what makes us happy, lack vision or incentive for it "" or feel guilty when we gain glimmers of it.
One Caring.com member, a 70-year-old dementia spousal caregiver called ponderosa, shared that he woke up realizing he'd never be happy again; by the end of the post decided it was time for an attitude adjustment. "Thanks for the encouragements I see in blogs like this along with the responses," he wrote. Here's wishing everyone some happy days amidst the inevitable sad ones.
Challenge 4: The stressors are real ""- so real.
Everybody in modern times thinks they're stressed. But deadlines and overpacked schedules are nothing compared to the relentlessness of caregiver stress, especially the Alzheimer's caregiver. Money tightens. Grief shadows everything. Cures are elusive. One's own health is affected by lifting, sleep deprivation, social isolation, no free time to exercise. Well, I don't have to give a list. You know.
Challenge 5: We can't help feeling alone.
Even though the numbers point to massive numbers of caregivers ""- bound to increase as Baby Boomers starts turning 65 on January 1 ""- when it's happening to you, it feels new and strange at first, and therefore isolating. It can be hard to tell friends what's up. Or you may not know where to turn ""- uncertainty breeds isolation, too. And then just plain doing it, being a caregiver, tends to shrink your social world to the size of a snow globe.
That old saying that it takes a village to raise a child? I think it's a fair assessment (and not an infantilizing or belittling one) to say it takes a village to care for our elders, too. A village full of members both real and virtual, all with the same aims, and needs.