Self Caring
Be Aware. Be Grateful
Last updated:
December 14, 2010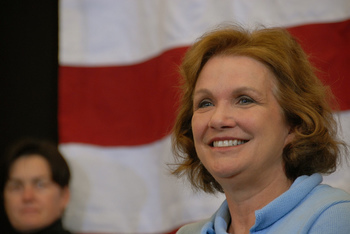 The other day I woke up with two phrases on my mind: Be aware. Be grateful. I have no idea where these particular thoughts came from. It was, however, right after the death of Elizabeth Edwards, who happened to live in the same town as me. I couldn't help thinking about her -- and her family and her caregivers -- last week as I'd drove past her furniture shop, attended the church where she'd once given a talk, and took my daughters to a gingerbread-house competition at the campus inn where Edwards's wedding reception had been held. Though I'd neither known her personally nor clicked with her politically, the news about her death must have subconsciously re-oriented my perspectives during the night ""- as it so often does when the inevitable startles us. (And it always startles us, even when we expect it.)
Even more interestingly, I happened to be having a rough day. And I found myself returning to those two little phrases all day.
Be aware. Be grateful.
Be aware"¦ of your own health status"¦of the things that are good (in spite of all the not-so-good things in your life)"¦of what you need"¦of your limits"¦of what your body's telling you"¦of what you're eating"¦of how you're sitting and sleeping"¦of the supportive people around you"¦of the resources available to you.
Be grateful"¦ for your health"¦for your strength"¦the things that are good (in spite of all the not-so-good things in your life)"¦for the supportive people around you"¦.for the people you love"¦for a bright fresh day"¦for the past"¦for the resources available to you"¦for the future"¦.for weird coincidences and telling dreams and the words we wake up with on our minds.
Corny? Or helpful? Maybe a little of both. For me, just pausing long enough to contemplate such things seemed to ground my perspective and keep me from slipping into deep funk. And I'm not one who normally goes around spouting such phrases -- which is why it's kind of nice that they came to me like that, when I needed them.
This is a challenging season for those managing caregiving and those struggling to comprehend loss. Within the same week of Elizabeth Edwards's death, I learned an aunt needs permanent dialysis. Two of my relatives attended the funerals of men who'd died of a heart attack in the prime of life. A friend had to cancel a big holiday getaway to shepherd her sick mother through a medical crisis. Another friend faced dismantling his mum's house as he moves her to assisted living. There's never a good time for sickness and loss, though having lost my own mother three years ago this week, right before Christmas, this does seem to be a spectacularly yucky time for it.
And despite it all, messages whispered to me in the night (by Mom? by Elizabeth Edwards?) ring true: Be aware. Be grateful.