Self Caring
"All I Want for Christmas": A Caregiver Wish List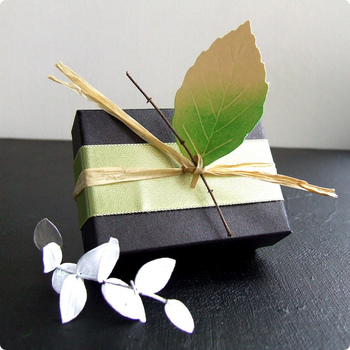 All Rights Reserved
Caregiving during the holidays is especially hard. The December my mother died, I'd be startled to look up and see "Rudolph the Red-Nosed Reindeer" on the hospital lounge TV -- a surreal realization of, "Oh yeah, it's Christmas!" Or I'd turn on the car radio after a long day of conferring with doctors and be jangled rather than jingled to hear merry holiday tunes.
How you choose to celebrate this year is up to you. But inevitably, someone will ask, "What do you want this year?" Here are some answers:
First, a pie-in-the-sky caregiver wish list
(A girl can dream, can't she?)
A cure for cancer (or Alzheimer's, or Parkinson's, or the condition you're battling).

A 48-hour day (with at least 10 hours just for solid sleep).

A personal chef.

Infinite patience.

One wonderful day plucked from the past that you could live all over again.

Better tax breaks and financial supports for family caregivers.

A lifetime supply of good cheer.

A fabulous respite place right on your corner.
As much as every caregiver deserves those things, this holiday season, you also deserve some wish-list wishes that really could come true. So when somebody asks -"" or if you're inclined to shop for your own self, too ""-consider goodies like these:
A caregiver wish list that might come true
(print and send or forward a copy to everyone who might ask you)
Restaurant gift cards. To treat your loved one and yourself, or to use with a friend on a precious time-away outing.

Gift cards to your preferred local grocery or gas station. Let others know you don't need more trinkets, if that's the case. Why not get what you really need?

An "of the month" gift: Fruits or veggies of the month boost health. Flowers of the month boost cheer. So do chocolate, coffee, and bath supplies. Best: The treat lasts all year.

Netflix subscription. The ease of movies right to your mailbox practically overnight, or faster in the case of Netflix streaming.

Nice sheets. Who thinks about giving sheets after the wedding-present stage of life? But considering how many hours you spend on them, something new-and-improved would be a gift you can use every day ""- er, night.

A day spa visit. Not being a pampery girl, this doesn't thrill me personally -- but I once knew a caregiver who swore her monthly pedicure saved her sanity. And who deserves head-to-toe pampering more than a caregiver? (Ideally, caregiver-duty relief included.)

An electronic reader (iPad, Kindle, Nook, etc.). So you can read a few lines here and there wherever you can grab the minutes without losing the book.

A high-tech upgrade. No time to get faster Internet service? Or simplify the six remotes it takes to operate your TV-music system? Or download the latest software? Ask a teenager or young adult to set you up.

Customized playlists. Another great gift from a teen: Music. Give a sense of the music you like and ask for CDs or playlists just for you -- a Bad Day Mix, an Energize Mix, a Sunday Morning Mix.

Respite-care I-owe-you coupons!! No explanation necessary.