Self Caring
A Book That Has Your Name All Over It
Last updated: Apr 25, 2011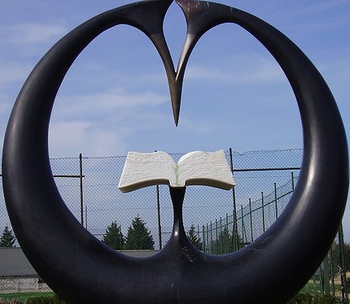 Reading a preview copy of Jane Gross's new book, A Bittersweet Season: Caring for Our Aging Parents -- and Ourselves, I kept thinking of that old phrase, "What you don't know could fill a book."
What the average newbie caregiver doesn't know could fill a Bible-sized book, of course, or maybe the whole JK Rowling oeuvre. What Gross, the originator of the popular New York Times blog, "The New Old Age", set out to do: Fill a book with everything she learned-as-she went while caring for her mother, in the hopes of sparing other caregivers her own initial ignorance and missteps.
It's not a how-to guide. It's a here's-what-happened-to-me.
But unlike the personal stories many other caregivers have turned into books, Gross's tale is crammed with well-reported side trips and insightful interviews that round out a picture of the scary state of eldercare in the U.S. today. In telling why geriatricians are invaluable (if scarce), for example, she shadows a geriatrician and describes their continuing medical education -- as well as explains the many concepts doctors might have pointed out were relevant to her mother's case, including delirium, functional incontinence, thin skin, goals of care, and depression (all topics our own resident geriatrician, Caring.com senior medical editor Leslie Kernisan is passionate about).
Gross vividly illuminates other broad topics, like how Medicaid works. But you also pick up countless nitty-gritty tips, like what constitutes smart Medicaid spend-downs and clever "therapeutic fibs" social workers tell to get helpers like social workers and drivers into the homes and lives of older adults who refuse them. (There's a whole chapter on the beauty of therapeutic fibs, including how to use them to get needed personal time for you.)
Are there things that you now know about caregiving that "could fill a book?" What blindsided you, what did you have to learn the hard way?
Better ways to staunch the outflow of cash?

How time-consuming it all would be and where to find time other than from your own sleep?

Who you can really count on for help and who will just take advantage of you?

How your loved one's personality would change before your very eyes?
Full disclosure: Gross quotes my Caring.com article "How to Make Difficult Conversations Less Stressful" in the book's chapter 8. I'm pointing out A Bittersweet Season (which is out today), because of you, though, not me: You'll recognize yourself, or your emotions, your indecision, your stress. It's apt to make you feel less alone, pick up a few critical tips, and maybe inspire you to pass on your own tips to others, whether here on this site or at the office watercooler.
Gross writes: "The most important thing I can tell you is that being clueless -- utterly clueless -- is the central and unavoidable part of this experience, perhaps the greatest challenge to those of us who pride ourselves on knowing what we're doing, who like being in control."
She beautifully illustrates: We all need a buddy system on this one.