Self Caring
Ever Felt Mad Enough to Move Mountains?
Last updated: Feb 22, 2011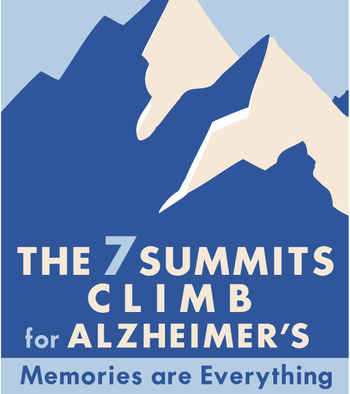 I don't know about you, but I was once so mad about the cancer that was stealing my beloved mother that I "¦ ripped open two bags of Fritos in the hospital cafeteria and ate every last sickening chip. For breakfast.
Not my smartest caregiving hour.
Alan Arnette is channeling his caregiver anger "˜way more constructively. After Alzheimer's Disease killed his mother, Ida, the 54-year-old northern Colorado man decided to turn his passion for mountaineering into a high-profile adventure to help battle the disease: He'd climb the world's seven highest mountains in the name of Alzheimer's. All in one year. This year.
His project, 7 Summits for Alzheimer's, aims to raise $1 million in research funding as well as caregiver support. "I wanted a big goal for a big problem," he told me last week. "For every dollar spent on caregiving for dementia, just one cent is spent on research. That equation is upside down."
Though I've never scaled anything that took more than a few hours and a day pack, I have an affinity with Alan: My late grandmother, who had Alzheimer's, was also named Ida. And just two months after Alan's Ida died of it, so did my Dad.
In fact, two-thirds of those who follow his progress on his website "" thanks to technology, he posts his own nightly blog dispatches from farflung peaks "" know the disease firsthand. "Caregivers are the quiet, unseen victims of Alzheimer's," he says. His apt project motto: Memories are everything.
How 7 Summits for Alzheimer's works
Alan's treks are sponsored by the Alzheimer's Immunotherapy Program of Janssen Alzheimer Immunotherapy and Pfizer, Inc. International Mountain Guides is the expedition leader. Mountain Hardware, Kayland, Jubo, and Stinger are helping with gear. That allows 100 percent of the donations from supporters cheering him on to go directly to the Cure Alzheimer's Fund and the National Family Caregivers Association.
He leaves for Everest, peak number three, in March. Then Denali in July. Russia's Elbrus is August, Kilamanjaro is September. A grueling pace? Maybe not for one fueled by anger.
How do you vent your fury at your eldercare situation?
Punching pillows?
Being involved with Alzheimer's or cancer or Parkinson's advocacy?
Yelling in your car where nobody can hear?
Yelling at the person in your care?
Sending hugs and prayers to fellow caregivers online?
Participating in a support group?
Overeating? Overdrinking?
Or maybe, by supporting Alan and following him virtually as he climbs the 7 summits "" and getting a vicarious power from his every step??
That last one way sounds way more satisfying than Fritos.