Reviews of the Week
Senior Care Praise for: Summer Springs Board & Care and Artisan Homecare
Last updated: Nov 13, 2012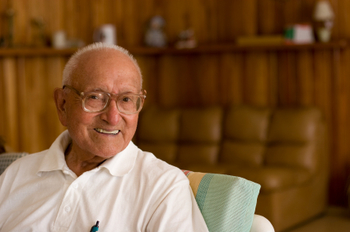 Many thanks to the hundreds of family caregivers across the country who shared praise for senior care providers in the Caring.com Directory over the last week. Among the reviews they posted, these two 5-star ratings are particularly worthy of highlighting...
Assisted Living
Congratulations to Summer Springs Board and Care Home assisted living community in Bakersfield, California for receiving praise from "caring10251," whose is a resident.
"It's managed by a family and the people that run it lives on site. When dad gets restless, they take him for a ride in a car or takes him to their house for a little while and gives him the change of scene...they really care about the people," this reviewer wrote. "They have stationary bike and he rides that, he can go for a walk, and they play games with him. They bathe him and make sure he's clean. He's eating and he's happy."
Read the full 5-star review on the Summer Springs listing on Caring.com. If this assisted living community has helped your family as well, please submit your review now.
In-Home Care
Congratulations to Artisan Homecare home care in Edison, New Jersey for receiving praise from "emmablair979," whose grandmother is a client for two months.
"We love the communication between the agency and us. My grandmother was so happy with the caregiver who is driving her to shops, doctor's visits, and pharmacy," she wrote. "When she did not feel well 3 weeks ago, the caregiver even drove to her house and take her to the doctor's on her day off. We enjoy the flexibility of the agency and their staff."
Read the full review on the Artisan listing on Caring.com. If this in-home care provider has helped your family as well, please submit your review now.
More Information about Ratings & Reviews on Caring.com
Still have questions about the Ratings and Reviews program on Caring.com, or have suggestions for how we can improve it? Please don't hesitate to get in touch with our team!