Reviews of the Week
Senior Care Praise for Sitka Pioneers' Home & Griswold Homecare
Last updated: Jul 30, 2012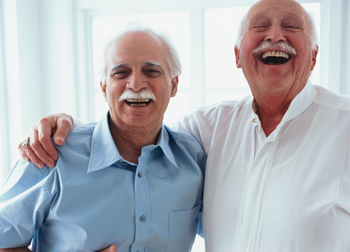 Among the reviews posted to Caring.com last week, these two, 5-star consumer ratings are particularly worthy of highlighting...
Assisted Living
Congratulations to Sitka Pioneers' Home in Sitka, Alaska for receiving praise from Peter Sean, whose grandfather is a resident.
"My grandfather has found the excellent balance of security and ease of access to services, privacy and independence," Peter wrote. "The staff here is incredibly professional and are very patient with him. It is nice for him because he loves to talk and now he has other people to talk with...It's wonderful that he has a beautiful apartment, in a lovely building, with lots of amenities. But it means so much more to our family to know that he is being cared for by such compassionate people."
Read the full 5-star review on the Sitka Pioneers' Home listing on Caring.com. If this assisted living community has helped your family as well, please submit your review here: https://www.caring.com/local/assisted-living-facilities-in-sitka-alaska/sitka-pioneers-home/reviews/new.
In-Home Care
Congratulations to Griswold Homecare Prince George County in Camp Springs, Maryland for receiving praise from " Mariam1," who hired this provider to care for her mother, after being referred by hospice.
"The caregiver was a gem. She is like my mother's sister and a family member. She just fit right in. She helped her out with everything like bathing, toileting and eating," Mariam wrote. "The best thing is, she is a good companion for my mom. She carries on a conversation with my mom even when my mom doesn't understand. She engages my mom even though when my mom says something that really doesn't makes sense, she responds back. She laughs, cares and interacts as if she is normal."
Read the full review on the Griswold Homecare listing on Caring.com. If this in-home care provider has helped your family as well, please submit your review here: https://www.caring.com/local/in-home-care-in-camp-springs-maryland/griswold-homecare-prince-george-county/reviews/new
More Information about Ratings & Reviews on Caring.com
Still have questions about the program, or suggestions for how we can improve it? Please don't hesitate to get in touch with our team!