Reviews of the Week
Senior Care Praise for: Oakleaf Village (Assisted Living) & Heaven Sent Home Care
Last updated: Dec 03, 2012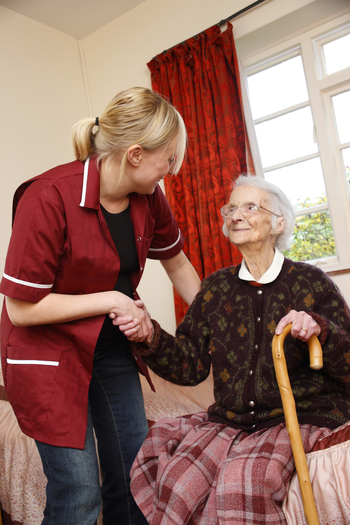 Thank you to everyone who submitted reviews for senior care providers in the Caring.com Directory last week! Among the reviews posted, these two 5-star ratings are particularly worthy of highlighting...
Assisted Living
Congratulations to Oakleaf Village assisted living community in Lexington, South Carolina for receiving praise from Sister Alice, whose 55-year-old sister (who has Alzheiemer's disease) is a resident.
"Our sister has been a true challenge to them due to her mobility and cognitive level...The staff at this facility is unbelievable. They are knowledgeable, willing and most importantly, caring. Never have we seen a better staff. Never a raised voice; never an attitude of exasperation; always a joy at bringing care to those who so desperately need it," she wrote. "The facility is beautiful, someone from the administrative staff is always available, the care staff is well trained and pleasant. We are most happy that we found Oakleaf Village."
Read the full 5-star review on the Oakleaf Village listing on Caring.com. If this assisted living community has helped your family as well, please submit your review now.
Home Care
Congratulations to Heaven Sent Home Care in Houston, Texas for receiving praise from "Annie L," who used their services for her 82-year-old mom after she fractured her pelvis.
"The caregiver assigned to my mom is the perfect fit. Lashann has a wonderful personality and keeps my mom upbeat," she wrote."She is punctual and professional. She keeps a log book so I know exactly what happened during the day with mom. Mom loves her!"
Read the full review on the Heaven Sent listing on Caring.com. If this in-home care provider has helped your family as well, please submit your review now.
More Information about Ratings & Reviews on Caring.com
Still have questions about the Ratings & Reviews program on Caring.com, or have suggestions for how we can improve it? Please get in touch with our team!