Reviews of the Week
Senior Care Praise for Atria Stratford & Cypress HomeCare Solutions
Last updated: Aug 06, 2012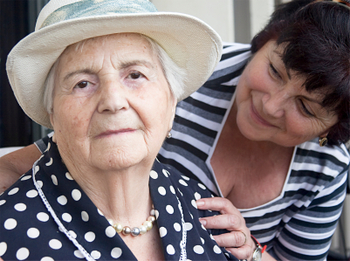 Among the 5-star reviews posted to Caring.com last week, these two consumer ratings are particularly worthy of highlighting...
Assisted Living
Congratulations to Atria Stratford in Stratford, Connecticut for receiving praise from Joan Carmichael, whose mother moved in after not taking her medications properly while living alone with Alzheimer's.
"Coming to the Atria renewed her quality of life through making friends, having help taking her medications properly, doing activities such as exercising classes, getting her hair done...things she would normally enjoy," Joan wrote. "Knowing that my mother was in a safe and comfortable, caring place gave me extreme peace of mind...The Atria staff were more than 'staff'. They became a loving family within the facility."
Read the full 5-star review on the Atria Stratford listing on Caring.com. If this assisted living community has helped your family as well, please submit your review here: https://www.caring.com/local/assisted-living-facilities-in-stratford-connecticut/atria-stratford/reviews/new.
In-Home Care
Congratulations to Cypress HomeCare Solutions in Phoenix, Arizona for receiving praise from "heartfelt" who hired this provider to care for his/her 93-year-old father after he became ill.
"It was one of the wisest decisions I made during an extremely difficult time...His care for the final month of his life was beyond excellent," heartfelt wrote.
Read the full review on the Cypress HomeCare listing on Caring.com. If this in-home care provider has helped your family as well, please submit your review here: https://www.caring.com/local/in-home-care-in-phoenix-arizona/cypress-homecare-solutions/reviews/new
More Information about Ratings & Reviews on Caring.com
Still have questions about the program, or suggestions for how we can improve it? Please don't hesitate to get in touch with our team!