Reviews of the Week
Assisted Living: Cornerstone & In-Home Care: Coral Tree
Last updated: Mar 19, 2012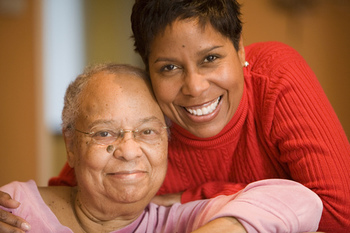 Among the nearly 400 of reviews that were posted to Caring.com last week, here are two, 5-star consumer ratings that we thought were also worthy of sharing...
Assisted Living
Congratulations to Cornerstone at Broadmoor in Wichita, Kansas for receiving praise from "CMT1," whose grandparents lived there after moving out of their own house when they couldn't maintain its upkeep. "They loved it and it was great to see how much they got involved. There were game nights and movie nights as well as exercise classes and a salon/barber shop"¦The staff was very warm and welcoming and always in contact with family to ensure the best possible care," CMT1 wrote. "I think this was a great facility for my grandparents and will be forever grateful to the staff for the care they provided."
Read the full review for Cornerstone at Broadmoor
Has this provider helped your family? Submit your own review of Cornerstone at Broadmoor
In-Home Care
Congratulations to Coral Tree In-Home Care in Newport Beach, California for receiving praise from "Lease," whose mom needed immediate in-home care after unexpectedly leaving a rehabilitation center early. "The attendant did so much more than she really had to and the owner of the company talked to Mom for a long time, asking her tons of questions about her life (something Mom loves)"¦Boy was I in a pinch and they came through," Lease wrote.
Read the full review for Coral Tree In-Home Care
Has this provider helped your family? Submit your own review of Coral Tree In-Home Care
More about Reviews on Caring.com