Reviews of the Week
Congratulations to TidePointe (Assisted Living) & Comfort Keepers (In-Home Care)
Last updated: Apr 30, 2012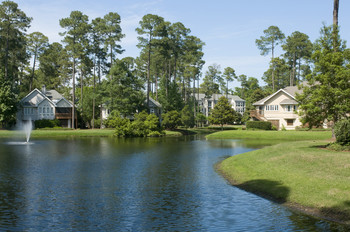 Among the hundreds of reviews that were submitted to Caring.com last week, these two, 5-star consumer ratings were particularly worthy of highlighting...
Assisted Living
Congratulations to TidePointe, a Vi Community in Hilton Head Island, South Carolina for receiving praise from "Marnie100," whose parents have lived there for six years and have never had one problem.
"The surroundings are beautiful and the staff are very kind professional people," she wrote. "[It's] a convenient walk to the unit to dine...in a beautiful atmosphere, and believe it or not, a piano playing during dinner. It has a full bar as well as church services. It has everything...It has been the greatest place for our family and worth the price."
In-Home Care
Congratulations to Comfort Keepers in Granger, Indiana for receiving praise from "dociblk91264," whose mother Evelyn has Alzheimer's disease and is a client.
"They have provided me with a fantastic caregiver, Sherri W. She has been a TREMENDOUS helper/lifesaver/friend for me and my mom," she wrote. "She is a wonderful, good-spirited individual who gives mom undivided attention while here and treats her as if she's her own family member...Mom will let her paint her nails, re-pot plants with her, exercise, decorate cakes, etc. - ALL these activities she will NOT engage with me in. She lifts mom's spirits and enjoys her visit."
More Information about Ratings & Reviews on Caring.com
Still have questions about the program, or suggestions for how we can improve it? Please don't hesitate to get in touch with our team!