Reviews of the Week
Congratulations to The Meadows at Sun Valley (Assisted Living) & Home Instead (In-Home Care)
Last updated: Apr 23, 2012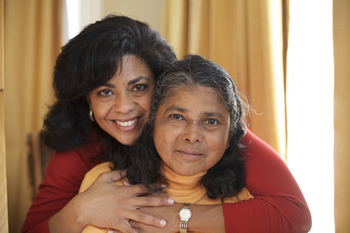 Among the hundreds of reviews that were submitted to Caring.com last week, these two, 5-star consumer ratings were particularly worthy of highlighting...
Assisted Living
Congratulations to The Meadows at Sun Valley in Westminster, Maryland for receiving praise from "William B.," whose 98-year-old mother enjoys a view of trees out the window from her private room (which also has a private bathroom).
"It is in the country and has a beautiful setting with fields and trees. Nice looking architecture, simple and clean-looking," William writes. "They assist her with dressing, brushing her teeth, and taking a shower so she doesn't fall down. They do her laundry and she doesn't have to do anything like cook or clean...They have an Activities Director who is very nice and very warm. That's one of the things I noticed right away. The manager for the building has 20 years of experience. Whenever I call her up I know I'll get my questions answered, she always knows what's going on and does what she's supposed to do."
Read his full review for The Meadows at Sun Valley here. If this assisted living community has helped your family as well, please submit your own review too: https://www.caring.com/local/assisted-living-facilities-in-westminster-maryland/the-meadows-at-sun-valley.
In-Home Care
Congratulations to Home Instead Senior Care in Alexandria, Louisiana for receiving praise from "Caring514060," who wasn't ready to put his/her mother in a nursing home, but needed help.
"Home Instead has provided me with an alternative that helps me out tremendously! Having a few hours where someone comes and helps out with Mom has given me time to rest and enjoy the fact that my Mom is still at home with me & my family," Caring51460 wrote. "They are a pleasure to work with and give me peace of mind that my Mom is well taken care of..."
Read the full review for Home Instead Senior Care here. If this in-home care provider has helped your family as well, please submit your own review too: https://www.caring.com/local/in-home-care-in-alexandria-louisiana/home-instead-senior-care-alexandria/reviews/new.
More Information about Ratings & Reviews on Caring.com
Still have questions about the program, or suggestions for how we can improve it? Please don't hesitate to get in touch with our team!